Support Ukraine
By PEN Ukraine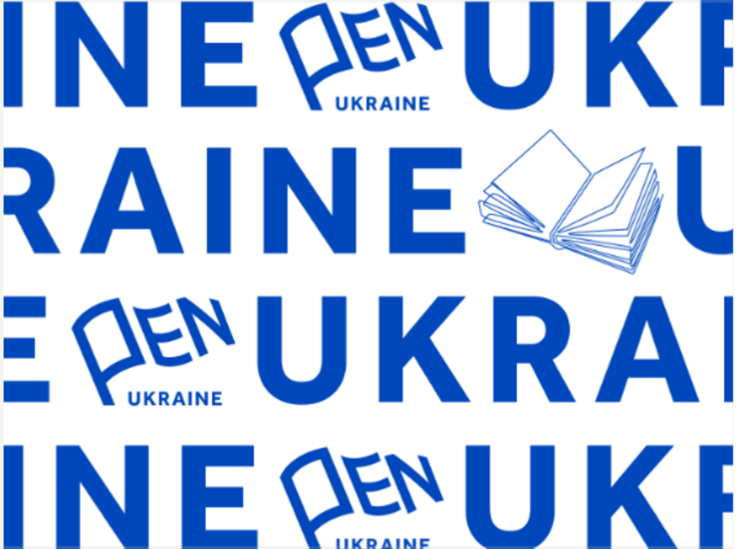 On the 20th day of the Russian war against Ukraine we continue our fight on cultural, informational, diplomatic, voluntary and war frontlines.

Russians continue shelling the civilian population using prohibited on peaceful Ukrainian cities. Since the beginning of war Russia has launched more than 900 missiles. The number of victims is so great that citizens bury civilian victims in mass graves.Occupants continue destroying Ukrainian cultural sites. On 12 March, they damaged Korolenko Kharkiv State Scientific Library, one of the largest libraries in Ukraine and Europe. On 13 March, Russians robbed and smashed Popov's Manor House in Zaporizhzhya region, the biggest castle in Eastern Ukraine.In temporary occupied areas occupants are imposing a regime of terror and censorship, attempting to install a Russian-controlled military-civilian administrations. On 10 March, in occupied Melitopol (Zaporizhzhya region), Russians kidnapped director of the Melitopol City Museum of Local Lore and member of regional council Leila Ibragimova. On 12 March, Melitopol mayor Ivan Fedorov was abducted by Russian soldiers with a bag over his head. The same day Olha Haisumova, the coordinator of the daily protests against the Russian invasion in Melitopol, was kidnapped from the protest. In occupied Kakhovka (Kherson region) journalist Oleg Baturin disappeared on 12 March. There are legitimate fears that he has been abducted by Russian occupants. On 13 March, Russians abducted the mayor of Dniprorudne (Zaporizhzhya region) Yevhen Matveyev.



Since the beginning of the Russian invasion, thousands of Ukrainian civilians and at least 97 children have been killed, more than 100 injured. Only in Mariupol (Donetsk region) 2500  residents were killed as Russian forces have blockaded the city. The war has already produced 3 million refugees.On 13 March, Russian occupants killed American journalist and film-maker Brent Renaud. Together with his colleague, he was filming the evacuation of Irpin residents.That same day Russian troops shot Vasyl Kladko, an experimental physicist and Deputy Director of the V.E. Lashkaryov Institute of Semiconductor Physics at the National Academy of Sciences of Ukraine in Vorzel in the Kyiv region.



Writer Andrey Kurkov tells Ukraine's story: 'It's my duty. This is my front line' (Irish Times);Alexandra Alter "An Urgent Mission for Literary Translators: Bringing Ukrainian Voices to the West" (The New York Times);Kate Tsurkan "How Ukrainian Writers Are Contributing to the War Effort" (Literary Hub);Uilleam Blacker "What Ukrainian Literature Has Always Understood About Russia" (The Atlantic);Ostap Slyvynsky "#BoycottRussia: Culture Too Must Be Subject to Martial Law" (AGNI);Sarah Shaffi "Ukrainian children's book to be published in UK as charity fundraiser" (The Guardian);An appeal from Maria Tumarkin, a Ukrainian–Jewish–Australian writer (PEN Melbourne);"Every hut in our beloved country is on the edge." Contemporary Ukrainian Poetry by Boris Khersonsky (Literary Hub);Iya Kiva "Four Poems" (The White Review);Olga Tokarczuk: "Pierwszy raz w życiu brakuje mi słów, żeby opisać to, co się dzieje" (Gazeta Wyborcza in Polish);Myroslav Marynovich "Carta abierta de un represaliado ucraniano a los españoles" (El Espanol, in Spanish);Marcus Yam "Amid war in Ukraine: A photojournalist's perspective" (Los Angeles Times);Sixteen Days in Ukraine. The first generation born after Ukraine won independence documents the beginning of the Russian invasion (New York Magazine).



We continue a series of conversations #DialoguesOnWar, where Ukrainian and foreign intellectuals talk about the experience of the war and share their own observations:Dialogues on War: Maryana Savka and Henry Marsh (Wednesday, 16 March, 4 PM Kyiv time);Dialogues on War: Ostap Slyvynsky and Olga Tokarczuk (video);Dialogues on War: Alim Aliev and Burhan Sönmez (video);Dialogues on War: Myroslav Marynovych and Serhii Plokhii (video);Dialogues on War: Victoria Amelina and Sofi Oksanen (video);Dialogues on War: Oksana Forostyna and Marci Shore (video);Dialogues on War: Andriy Kurkov and Philippe Sands (video).



PEN Ukraine launched one page with the latest news and materials on Russia's war against Ukraine with information on the situation in Ukraine, links on important materials and information resources, petitions, addresses, the list of editions about Ukraine to read in English, and books by Ukrainian authors recommended for translation. The page is being continuously updated with the latest news and links. Go to the page and share with colleagues: war.pen.org.ua.